Lip augmentation, or lip enhancement, is a procedure designed to increase lip size with injections or implants. The lips can be treated either at the same time or individually. Depending on the method used, the results may be temporary or long lasting. Our board-certified plastic surgeon, Dr. G. Robert Meger, offers different, viable options for his Phoenix, AZ patients who are needing lip enhancement. Our office provides a number of different injection options such as popular fillers, collagen, or fat to fill out the lips. On the other hand, there are also different surgical techniques that Dr. Meger can implement for longer-lasting results. Patients can meet with our plastic surgeon at G. Robert Meger, M.D. P.C. to discuss their goals and which procedure would be the most appropriate for them.
The ideal candidates for upper and/or lower lip augmentation surgery are men and women who:
Have thin lips
Have tried injectable fillers and desire a longer-lasting enhancement
Are allergic to the solutions in the injectable fillers
Have overall good health
These procedures used to increase lip size include minimally invasive surgery, which will vary in length depending on the option chosen. It is generally performed as an outpatient procedure with little downtime following the treatment. However, patients should expect some swelling and discomfort for the next 48 hours after treatment, and they may be directed to apply ice packs to the lips to help the swelling.
AlloDerm®
In the case of AlloDerm augmentation, an incision is placed inside each corner of the mouth before the collagen is inserted. The incisions, following the procedure, are then sutured shut. AlloDerm treatments last up to a year and carry a very low risk of infection.
Lip Implants
In the case of lip implants, a small incision is placed on the inside of the lip before the implant is inserted with a needle. Since implants are synthetic, there's a greater chance for infection.
During each of the nonsurgical procedures below, our plastic surgeon or skilled nurse injector will deliver the injection into the lips in a short, outpatient procedure. The process should not be painful, but numbing creams can be administered to aid the patient's comfort level.
Collagen Injections
Lip injections containing collagen are often used to increase the size of the lips. The substance, which is derived from the skin of cows, is injected with a very fine needle. The temporary results last about 2 - 3 months. Some people are not good candidates for the procedure because they are allergic to the substance.
Fat Injections
Fat is also used to increase lip size and is taken from such areas as the thighs or hips. The results of this kind of treatment usually last about 4 or 5 months.
Popular Injectables
Popular injectable substances include Restylane® and Juvéderm® (both hyaluronic acid fillers). Injections of Restylane and Juvéderm fillers typically last about a year.
Reviews
"My husband and I were referred to Dr. Meger as I was interested in a breast augmentation. The doctor and his staff were exceptionally professional and thorough. I moved forward with the procedure and couldn't be happier. Dr. Meger did a fantastic job, they look and feel great!"
- P.R. /
Google /
Mar 28, 2017
"Sounds like the people leaving 1 stars are all crazy, because my wife and I have both had procedures done and LOVE our results. Dr Meger does AMAZING breast augmentation."
- C.S. /
Facebook /
Oct 07, 2017
"Just had surgery today and I can't wait to see my results.  My wife had breast augmentation and her results are perfect!!!  I just had liposuction and not having too much pain.  Dr. Meger is the only person I trust for plastic surgery."
- C.S. /
Yelp /
Oct 05, 2017
"I had my mommy make over done by Dr.Meger I had a great experience.. he's an amazing dr.. and I would so do it again.. I love his staff as well jovita and Teresa were very helpful through the whole process.. and I can still call and ask questions and they answer them with no problem.."
- M.P. /
Facebook /
Oct 01, 2017
"Probably the best doctor in town ! Love the staff and every experience I have ever had !"
- K.Z. /
Facebook /
Sep 30, 2017
Previous
Next
Lip implants are made with flexible, synthetic materials that are made to look and feel natural under the skin. With time, the lips will not look swollen and the implant will integrate with the natural tissues and fibers of the lip. Patients who do not like their lip implants or change their mind in time can have them removed. Fat, collagen, and dermal filler injections will slowly absorb into the body and the lips will naturally become smaller. Repeated treatments will be needed to maintain results.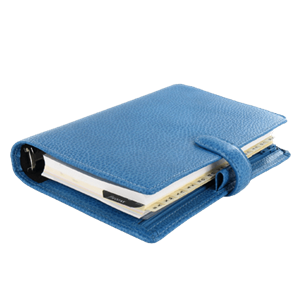 At our plastic surgery practice, we want you to love your lips and smile. Schedule a private consultation at our office today and learn how a lip augmentation can give you back the fullness in your mouth or create the sensuous lips you desire.
Related Procedures