An O-shot is a sexual enhancement treatment designed for women who are experiencing signs of aging or having difficulty with sexual arousal. Our board-certified plastic surgeon, Dr. G. Robert Meger, recommends O-shot injections to his Phoenix, AZ patients who are needing vaginal rejuvenation and increased sensation. An O-shot is made from PRP (platelet rich plasma) and injected into the vaginal area to tighten the skin, improve the overall appearance, and increase a woman's chance of orgasm. If patients are interested in learning more about receiving this treatment, they are welcome to schedule a consultation at G. Robert Meger, M.D. P.C. to find out if they are a candidate.
Candidates for an O-shot injection can experience:
Trouble reaching orgasm or achieving sexual arousal
Loose skin or signs of aging in need of rejuvenation
A desire for a nonsurgical approach
A desire for long-term results
Reviews
"My husband and I were referred to Dr. Meger as I was interested in a breast augmentation. The doctor and his staff were exceptionally professional and thorough. I moved forward with the procedure and couldn't be happier. Dr. Meger did a fantastic job, they look and feel great!"
- P.R. /
Google /
Mar 28, 2017
"Sounds like the people leaving 1 stars are all crazy, because my wife and I have both had procedures done and LOVE our results. Dr Meger does AMAZING breast augmentation."
- C.S. /
Facebook /
Oct 07, 2017
"Just had surgery today and I can't wait to see my results.  My wife had breast augmentation and her results are perfect!!!  I just had liposuction and not having too much pain.  Dr. Meger is the only person I trust for plastic surgery."
- C.S. /
Yelp /
Oct 05, 2017
"I had my mommy make over done by Dr.Meger I had a great experience.. he's an amazing dr.. and I would so do it again.. I love his staff as well jovita and Teresa were very helpful through the whole process.. and I can still call and ask questions and they answer them with no problem.."
- M.P. /
Facebook /
Oct 01, 2017
"Probably the best doctor in town ! Love the staff and every experience I have ever had !"
- K.Z. /
Facebook /
Sep 30, 2017
Previous
Next
An O-shot treatment is a quick, outpatient procedure. A numbing cream or anesthetic will first be administered so as to allieviate discomfort associated with the injection. The PRP is then taken from the patient's blood sample and spun in a centrifuge machine for about 15 minutes. Once collected, it is injected into the patient's upper vaginal region. Afterward, patients can return to their normal acitvities with no downtime.
After an O-shot injection, patients can expect an overall improvement in the appearance of the vaginal skin, with the collagen production allowing for a rejuvenated, youthful look. Patients can also expect increased sensation and stimulation, with less difficulty becoming sexually aroused and achieving orgasm. The skin around the vaginal wall should begin to tighten and change in shade to a lighter, pinker color. Patients can return for more treatments if necessary.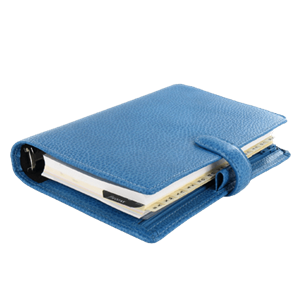 Rejuvenation Without Surgery
If you're seeking vaginal rejuvenation and increased sexual arousal without the pain and downtime of surgery, then an O-shot injection could be the quick, simple solution you're looking for. Our plastic surgeon and nurse injectors would be happy to meet with you and discuss all of the benefits of this treatment at our Phoenix, AZ plastic surgery office.
Related Procedures