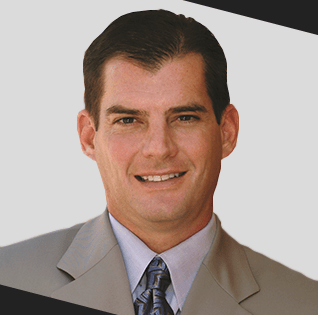 Dr. G. Robert Meger is a Phoenix, AZ 
board-certified plastic surgeon
 specializing in cosmetic surgery for the face, breast, body, and skin. He is certified by the American Board of Plastic Surgery and offers a wide range of expertise in aesthetic and cosmetic treatments, both surgical and noninvasive. He is specifically recognized for his ability to perform complex procedures which correct and refine intricate details missed in previous surgeries. Dr. Meger focuses on each patient individually and creates custom treatment plans to meet their unique goals and needs. He is passionate about producing natural, long-lasting results to his Phoenix and Scottsdale patients and is recognized as a "Top Doctor" by RealSelf.com.
At his Phoenix, AZ plastic surgery practice, Dr. Meger performs many successful cosmetic enhancements for both men and women. He is especially known for the natural results achieved in his abdominoplasty and breast augmentation patients, offering complex revisions to correct mistakes from previous operations. In addition, Dr. Meger is recognized for his expertise in breast lifts, breast reduction, and breast implant revisions. He also performs procedures to exquisitely enhance and contour the body, such as liposuction, tummy tucks, and Brazilian butt lifts. Skin rejuvenating treatments are offered at the onsite MedSpa, including laser skin resurfacing, BOTOX, and a number of fillers. Dr. Meger's attention to detail and aesthetic skills allow him to produce fine-tuned, superior results for his patients.
Dr. Meger completed his undergraduate degree in chemistry at the University of Notre Dame in South Bend, IN. He received his doctorate in medicine at Creighton University in Omaha, NE. Upon graduating, he continued his education by attending the Plastic Surgery Medical College of Georgia, where he pursued his passion for cosmetic and aesthetic medicine. Dr. Meger then went on to complete his surgical internship at Maricopa Medical Center and his general surgery residency at Good Samaritan Regional Medical Center in Phoenix, AZ. His extensive education and surgical training allowed him the prestigious honor of becoming certified by the American Board of Plastic Surgery and eventually opening his own aesthetic surgery practice.
Achievements and Affiliations
In addition to his impressive educational background and having established his own private plastic surgery practice, Dr. Meger works with a number of professional societies. He is most actively involved in the American Society of Plastic Surgeons and the American Society for Aesthetic Plastic Surgery, pursuing his passions in and out of the office. He continues to be a top contributor to RealSelf.com, a trusted online platform that ranks professionals and hosts patient reviews. Dr. Meger is constantly exploring new ways to better serve his patients and the surrounding community.
G. Robert Meger, MD | Plastic Surgery in Phoenix and Scottsdale