Welcome to G. Robert Meger, M.D. P.C. Aesthetic Plastic Surgery
Our aesthetic and plastic surgery practice is serving the Phoenix, AZ and Scottsdale, AZ communities with high-end, cutting-edge cosmetic treatments. Led by our board-certified plastic surgeon, Dr. G. Robert Meger, our team is dedicated to providing the most stunning results tailored to each patient's needs. Our modern Phoenix facility hosts the latest surgical and nonsurgical technology, allowing us to perform all of our advanced procedures onsite for our patient's safety and convenience. We invite you to learn more, tour our office, or set up a private consultation with our plastic surgeon today.
Our Services
Under the skilled hand of Dr. G. Robert Meger and our team of medical professionals, we are proud to offer a wide variety of surgical and nonsurgical cosmetic treatments. Our procedures are designed to enhance the natural beauty of each patient and rejuvenate their skin for a more refreshed, youthful appearance. Each procedure is performed with great attention to detail and specific to each patient's individual goals. We are able to produce stunning, life-changing results safely and successfully onsite. We invite you to browse all of our services and discover which option is right for you.
Meet Dr. Meger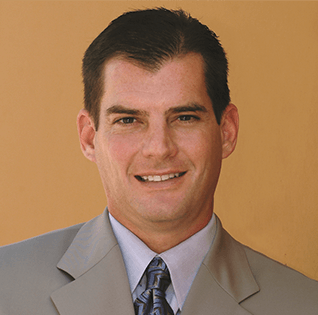 Dr. G. Robert Meger is certified by the American Board of Plastic Surgery. He offers outstanding results in cosmetic surgery for the breast, face, and body, as well as nonsurgical rejuvenation procedures for the skin. His attention to detail and artistic eye allow him to create natural-looking results and perform intricate aesthetic procedures onsite at his private practice. Ranked as a "Top Doctor" by RealSelf.com, Dr. Meger offers exceptional care to all of his Phoenix and Scottsdale patients and is passionate about delivering them individualized treatment plans.
Dr. Meger enjoys meeting with all of his patients and walking alongside them through their cosmetic journey. He invites anyone who may be considering undergoing surgery or noninvasive cosmetic procedures to schedule a one-on-one meeting with him to learn more about his expertise and what he has to offer to the Scottsdale and Phoenix communities.
Learn More
Reviews
My husband and I were referred to Dr. Meger as I was interested in a breast augmentation. The doctor and his staff were exceptionally professional and thorough. I moved forward with the procedure and couldn't be happier. Dr. Meger did a fantastic job, they look and feel great!
P.R. / Google
Sounds like the people leaving 1 stars are all crazy, because my wife and I have both had procedures done and LOVE our results. Dr Meger does AMAZING breast augmentation.
C.S. / Facebook
Just had surgery today and I can't wait to see my results.  My wife had breast augmentation and her results are perfect!!!  I just had liposuction and not having too much pain.  Dr. Meger is the only person I trust for plastic surgery.
C.S. / Yelp
I had my mommy make over done by Dr.Meger I had a great experience.. he's an amazing dr.. and I would so do it again.. I love his staff as well jovita and Teresa were very helpful through the whole process.. and I can still call and ask questions and they answer them with no problem..
M.P. / Facebook
Probably the best doctor in town ! Love the staff and every experience I have ever had !
K.Z. / Facebook
About Us
We offer an array of cosmetic and aesthetic services that work to enhance the body, skin, and face for a comprehensive transformation. Along with our board-certified plastic surgeon, Dr. G. Robert Meger, our team consists of skilled aestheticians, nurse injectors, and other highly trained medical professionals who provide everyone with the exceptional experience they deserve. We invite you to learn more about our practice and the wide range of surgical and noninvasive options we bring to the Scottsdale and Phoenix, AZ areas. Our goal is to help you look and feel your best.