A brow lift is also commonly referred to as a browplasty or forehead lift. This facial procedure is a form of surgery with the goal of elevating a sagging brow, which in turn can cause some vision problems. This procedure may also be performed in order to get rid of deep forehead lines along with the vertical lines that patients normally find between the eyes. Our board-certified plastic surgeon, Dr. G. Robert Meger, uses a minimally invasive approach that requires small incisions to be made along the hairline and forehead in order for him to elevate and reshape the eyebrow area. After receiving a brow lift, his Phoenix, AZ patients have reported a more youthful and alert appearance that lasts for years. We invite patients with sagging or drooping brows or forehead skin to schedule a consult today at G. Robert Meger, M.D. P.C.
The best candidates for brow lift surgery:
Have excess skin creating folds and creases
Have droopy eyelids and eyebrows
Have dynamic wrinkles on their brow
Want a long-lasting solution
Do not need a full facelift
Reviews
"My husband and I were referred to Dr. Meger as I was interested in a breast augmentation. The doctor and his staff were exceptionally professional and thorough. I moved forward with the procedure and couldn't be happier. Dr. Meger did a fantastic job, they look and feel great!"
- P.R. /
Google /
Mar 28, 2017
"Sounds like the people leaving 1 stars are all crazy, because my wife and I have both had procedures done and LOVE our results. Dr Meger does AMAZING breast augmentation."
- C.S. /
Facebook /
Oct 07, 2017
"Just had surgery today and I can't wait to see my results.  My wife had breast augmentation and her results are perfect!!!  I just had liposuction and not having too much pain.  Dr. Meger is the only person I trust for plastic surgery."
- C.S. /
Yelp /
Oct 05, 2017
"I had my mommy make over done by Dr.Meger I had a great experience.. he's an amazing dr.. and I would so do it again.. I love his staff as well jovita and Teresa were very helpful through the whole process.. and I can still call and ask questions and they answer them with no problem.."
- M.P. /
Facebook /
Oct 01, 2017
"Probably the best doctor in town ! Love the staff and every experience I have ever had !"
- K.Z. /
Facebook /
Sep 30, 2017
Previous
Next
Before the brow lift surgery, a general anesthetic is usually administered. The procedure is performed with an endoscope or a video device that helps Dr. Meger make small incisions along the hairline. By using this approach, muscles and tissues can be more easily manipulated to elevate the brow or smooth the forehead. When the correction has been made by our surgeon, he will use either a skin adhesive, sutures that are removable or absorbable, clips, or surgical tape. After the procedure, tape or a dressing will be applied to reduce both swelling and bruising. A drain is used to collect any excess fluid or blood that may accumulate beneath the skin. Dr. Meger will give patients specific instructions on how to care for the site and what medication to take.
The initial recovery takes about 10 days. The sutures, if they are removable, will then be taken out. Patients can resume their normal routine at this time. Healing will take several weeks and the swelling will dissipate. Overall, the healing process takes about 5 - 6 months, and the patients will gradually begin to see their results. After the bruising or swelling subsides, the forehead will look smoother and the face will convey a more youthful appearance. Using sun protection is recommended to maintain the look.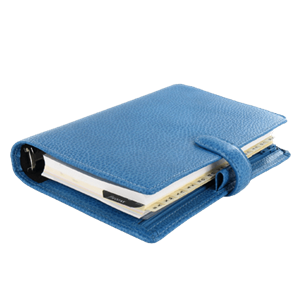 Many patients fear that a brow lift will leave them looking permanently surprised, unnaturally wide eyed, or like they obviously had plastic surgery. A plastic surgeon with experience in brow lift surgery like Dr. Meger will focus on creating a younger, natural-looking appearance that refreshes the face. Prior to the procedure, you and your surgeon can decide how dramatic or how subtle you want the results to be. Schedule a consult today if you're ready to revitalize your face with a brow lift procedure.
Related Procedures