Dr. G. Robert Meger, our board-certified plastic surgeon, is proud to offer multiple variations of the FDA-approved wrinkle filler Restylane. Restylane is made of hyaluronic acid, a natural substance, that the skin easily uses and absorbs to add moisture and volume back into the face. The unique injection formula can also spread out into fine lines and creases that are hard to reach by other injectables. Our plastic surgery office in Phoenix, AZ, G. Robert Meger, M.D. P.C., offers Restylane to our patients who are seeking added facial and lip volume and smoother skin with less wrinkles. We invite our patients to schedule a consult to learn more about the benefits and decide which Restylane option would best suit their needs.
The best candidates for Restylane:
Are over 21
Have moderate to severe lines, wrinkles, and folds near the mouth and between the mouth and nose
Have thin lips and desire fuller lips
Desire long-term results
Desire natural-looking results
Dr. G. Robert Meger offers his Phoenix, AZ patients as many options as possible in order to address their specific needs. Our skilled nurse injector can administer the following for patients who are seeking restoration for their facial skin:
Restylane Silk: This injectable is FDA approved and effective at adding volume to the face and lips. It can also reduce the wrinkles around the mouth.
Restylane Defyne: This variation uses both XpresHAn Technology™ and cross-linking in order to counteract the appearance of aging in the facial skin. Defyne is effective in reversing deep dynamic wrinkles on the face.
Restylane Refyne: An effective wrinkle reduction treatment, a Refyne injection is able to smooth out marionette lines and nasolabial folds around the mouth and nose.
Reviews
"My husband and I were referred to Dr. Meger as I was interested in a breast augmentation. The doctor and his staff were exceptionally professional and thorough. I moved forward with the procedure and couldn't be happier. Dr. Meger did a fantastic job, they look and feel great!"
- P.R. /
Google /
Mar 28, 2017
"Sounds like the people leaving 1 stars are all crazy, because my wife and I have both had procedures done and LOVE our results. Dr Meger does AMAZING breast augmentation."
- C.S. /
Facebook /
Oct 07, 2017
"Just had surgery today and I can't wait to see my results.  My wife had breast augmentation and her results are perfect!!!  I just had liposuction and not having too much pain.  Dr. Meger is the only person I trust for plastic surgery."
- C.S. /
Yelp /
Oct 05, 2017
"I had my mommy make over done by Dr.Meger I had a great experience.. he's an amazing dr.. and I would so do it again.. I love his staff as well jovita and Teresa were very helpful through the whole process.. and I can still call and ask questions and they answer them with no problem.."
- M.P. /
Facebook /
Oct 01, 2017
"Probably the best doctor in town ! Love the staff and every experience I have ever had !"
- K.Z. /
Facebook /
Sep 30, 2017
Previous
Next
Restylane is administered as an in-office procedure and shouldn't require additional numbing since a numbing agent is already mixed in. The doctor will determine the appropriate dosage and mark the appropriate injection site(s). Restylane will be administered with a fine needle to fill in the lips or the folds between the nose and mouth. The treatment takes around 30 – 45 minutes to complete. There will be no downtime after an injection.
After a treatment, patients may experience a tingling sensation and redness. Effects are immediate and can be quite long lasting. For lip augmentation, the results can last for around 6 months. When used to treat lines, wrinkles, and folds, Restylane can last up to 1 year.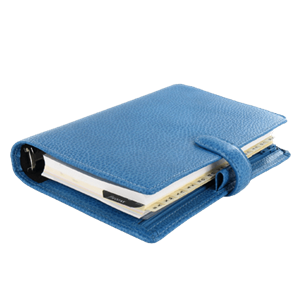 Using Restylane is not only a great way to fill in unwanted lines and wrinkles, but is also a great lip augmentation option. Results are long lasting and dramatic. With Restylane, you can restore your appearance for a better-looking you. To learn more about this filler, please contact us to set up a consultation.
Related Procedures