This unique treatment exfoliates, smoothes, and softens the skin by removing vellus hair (also known as peach fuzz). In dermaplaning, a scalpel-like blade is used to lightly and gently scrape off the surface layers of the skin, resulting in healthier-looking skin and the appearance of reduced pores. There is no downtime or irritation with this treatment, and it can be completed by itself or in conjunction with a chemical peel or facial for optimal results. Schedule a consult today at our Phoenix, AZ office with our board-certified plastic surgeon, Dr. G. Robert Meger, to learn about all of our innovative skincare treatments.
The best candidates for dermaplaning:
Have lighter skin tones since darker skin tones can become lightened or discolored
Have fine lines and wrinkles, moderate acne scars, or uneven texture and tone
Are not prone to skin rashes and skin irritations
Have not had a recent chemical peel
Do not have frequent fever blisters or cold sore flare-ups
Desire youthful, better-looking skin
Reviews
"My husband and I were referred to Dr. Meger as I was interested in a breast augmentation. The doctor and his staff were exceptionally professional and thorough. I moved forward with the procedure and couldn't be happier. Dr. Meger did a fantastic job, they look and feel great!"
- P.R. /
Google /
Mar 28, 2017
"Sounds like the people leaving 1 stars are all crazy, because my wife and I have both had procedures done and LOVE our results. Dr Meger does AMAZING breast augmentation."
- C.S. /
Facebook /
Oct 07, 2017
"Just had surgery today and I can't wait to see my results.  My wife had breast augmentation and her results are perfect!!!  I just had liposuction and not having too much pain.  Dr. Meger is the only person I trust for plastic surgery."
- C.S. /
Yelp /
Oct 05, 2017
"I had my mommy make over done by Dr.Meger I had a great experience.. he's an amazing dr.. and I would so do it again.. I love his staff as well jovita and Teresa were very helpful through the whole process.. and I can still call and ask questions and they answer them with no problem.."
- M.P. /
Facebook /
Oct 01, 2017
"Probably the best doctor in town ! Love the staff and every experience I have ever had !"
- K.Z. /
Facebook /
Sep 30, 2017
Previous
Next
With dermaplaning, no numbing is needed since it's a gentle, noninvasive procedure. There's no pain associated with dermaplaning and the sensation is comparable to shaving. The face will be thoroughly cleansed and dried. A scalpel or other shaving tool (dermatome) is used to gently remove the dead skin cells, debris, and fine hair from the top layer of skin with short, feathering strokes. The entire face from the forehead to the chin will be treated in about 30 minutes. Dermaplaning can be performed about once a month for optimal results.
With dermaplaning, the results should appear right after treatment. Patients will notice more radiant skin with a more even tone and texture. The skin will look more youthful and rejuvenated, and will feel smoother since fine hair was removed. It's recommended to get a series of treatments for the best results.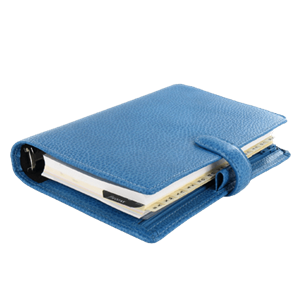 Achieve Radiant, Glowing Skin
That radiant, glowing skin that you have always wanted can be yours with a quick, simple, and gentle dermaplaning treatment. You'll reap the benefits with no downtime while avoiding more invasive procedures. To learn more, contact our Phoenix, AZ office for an appointment.
Related Procedures