About Breast Revision Surgery
Over time, breast implants can rupture or become deflated, or breast augmentation patients may desire a change in the overall shape or size of their implant. Regardless of the reason, our board-certified plastic surgeon, Dr. G. Robert Meger, can perform a second surgery that involves removing the implants altogether or replacing the existing ones with newer implants. Patients can consult with Dr. Meger at his private practice in Phoenix, AZ to discuss their desires and goals prior to the surgery, even if he was not the surgeon who performed the initial augmentation procedure. Breast revision surgery can be an effective way to produce more aesthetically pleasing, shapely breasts. Patients can schedule a consultation today at G. Robert Meger, M.D. P.C. to find out more about a breast revision procedure.
Breast revision surgery may be needed due to a breast augmentation procedure that did not turn out well, an implant that is malfunctioning, or for a simple change of aesthetics. Women can be candidates for this procedure if they are experiencing any of the following:
A desire to have a different breast size
A desire to have the implants removed for medical or personal reasons
Implant rupture
Scarring or capsular contracture
Breast rippling or other irregularities
Reviews
"My husband and I were referred to Dr. Meger as I was interested in a breast augmentation. The doctor and his staff were exceptionally professional and thorough. I moved forward with the procedure and couldn't be happier. Dr. Meger did a fantastic job, they look and feel great!"
- P.R. /
Google /
Mar 28, 2017
"Sounds like the people leaving 1 stars are all crazy, because my wife and I have both had procedures done and LOVE our results. Dr Meger does AMAZING breast augmentation."
- C.S. /
Facebook /
Oct 07, 2017
"Just had surgery today and I can't wait to see my results.  My wife had breast augmentation and her results are perfect!!!  I just had liposuction and not having too much pain.  Dr. Meger is the only person I trust for plastic surgery."
- C.S. /
Yelp /
Oct 05, 2017
"I had my mommy make over done by Dr.Meger I had a great experience.. he's an amazing dr.. and I would so do it again.. I love his staff as well jovita and Teresa were very helpful through the whole process.. and I can still call and ask questions and they answer them with no problem.."
- M.P. /
Facebook /
Oct 01, 2017
"Probably the best doctor in town ! Love the staff and every experience I have ever had !"
- K.Z. /
Facebook /
Sep 30, 2017
Previous
Next
Breast revision surgery is usually very similar to the initial breast augmentation surgery, but it depends on the surgical case and what is being addressed. For women who are getting a smaller size or complete removal, a breast lift may be necessary to correct loose skin. For other patients who have scar tissue, rippling, or an implant rupture, a reconstructive process will be performed to prevent a reoccurrence. Our plastic surgeon will address the issue at hand and resolve the problem with a realistic outcome discussed prior to treatment. Patients should keep in mind that more complex procedures will yield a longer recovery time.
Breast revision patients will again be educated on how to properly care for the surgical incision points and the best skincare treatments to reduce scarring. There will also be significant bruising and swelling for the first couple of weeks. Patients should limit strenuous exercise but still get up and move around to promote healing and blood circulation. Most patients recover in 4 – 6 weeks and are extremely happy with their breast revision results.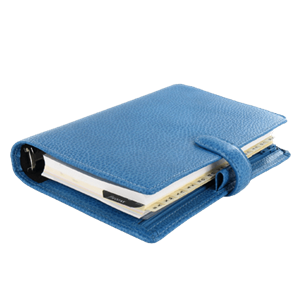 If you are not happy with your current size, shape, texture, or look of your existing implants, please contact us today. If your implants are 10 years or older, you may want to have a consultation to discuss your breast health as well. We want all of our patients to be pleased with their breast augmentations. At a private consultation, we will answer all questions and concerns (even if our plastic surgeon did not perform the first surgery). Please schedule a consultation today at our Phoenix, AZ plastic surgery office.
Related Procedures