Sculptra, also referred to as poly-L-lactic-acid (PLLA), is a facial injectable designed to give our Phoenix, AZ patients a youthful appearance in a more gradual manner. The substance replaces the collagen lost due to the aging process. The FDA-approved filler is especially helpful in reducing the appearance of shallow to pronounced nasolabial folds and wrinkles (smile lines). Our board-certified plastic surgeon, Dr. G. Robert Meger, recommends Sculptra to his patients who are seeking long-lasting restoration for their wrinkles, as the results can last between 2 - 3 years in certain cases. Patients interested in learning more can schedule a consultation at G. Robert Meger, M.D. P.C. where our friendly staff would be happy to help answer any questions or concerns.
Sculptra is an effective, FDA-approved wrinkle filler that can produce excellent results in ideal candidates. Patients will receive the most optimal results if they are:
Suffering from deep lines and wrinkles, specifically around the mouth and nose
Looking for a noninvasive treatment with natural results
Are seeking long-lasting restoration for their skin
Nonsmokers who do not spend excessive amounts of time in direct sunlight
Reviews
"My husband and I were referred to Dr. Meger as I was interested in a breast augmentation. The doctor and his staff were exceptionally professional and thorough. I moved forward with the procedure and couldn't be happier. Dr. Meger did a fantastic job, they look and feel great!"
- P.R. /
Google /
Mar 28, 2017
"Sounds like the people leaving 1 stars are all crazy, because my wife and I have both had procedures done and LOVE our results. Dr Meger does AMAZING breast augmentation."
- C.S. /
Facebook /
Oct 07, 2017
"Just had surgery today and I can't wait to see my results.  My wife had breast augmentation and her results are perfect!!!  I just had liposuction and not having too much pain.  Dr. Meger is the only person I trust for plastic surgery."
- C.S. /
Yelp /
Oct 05, 2017
"I had my mommy make over done by Dr.Meger I had a great experience.. he's an amazing dr.. and I would so do it again.. I love his staff as well jovita and Teresa were very helpful through the whole process.. and I can still call and ask questions and they answer them with no problem.."
- M.P. /
Facebook /
Oct 01, 2017
"Probably the best doctor in town ! Love the staff and every experience I have ever had !"
- K.Z. /
Facebook /
Sep 30, 2017
Previous
Next
The filler is generally applied over 3 sessions during a span of several months. There should not be pain associated with the treatments, but our nurse injector can administer a numbing agent if desired. There is no downtime after the procedure though some minor swelling or discomfort may occur as a result.
Since the treatments are spaced out and generally performed multiple times, the collagen in the facial skin is gradually replaced. Patients notice subtle improvements in their facial appearance during the treatment process. Patients who receive the injectable are advised to massage the injection site frequently during the day for five minutes at a time for optimal results. If the treatment is successful, it can produce noticeable results for as long as 2 - 3 years.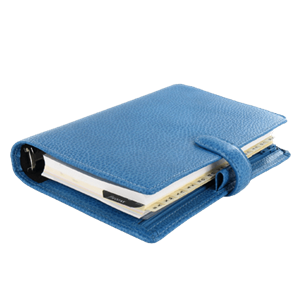 Sculptra is one of the longest lasting fillers on the market, offering results for 2 - 3 years following treatment. If you are searching for a long-term solution to your deep facial wrinkles and signs of aging, then we encourage you to schedule an appointment at our Phoenix, AZ office today to start your treatments.
Related Procedures