About Breast Augmentation
Breast augmentation is a surgical treatment performed at our Phoenix, AZ office to increase the shape and size of the breasts. This is accomplished by surgically placing an implant or the patient's own fat in the breast with the goal of increasing volume and improving the shape. Patients might want to restore the shape and size of their breasts due to changes that take place after weight loss, childbearing, or even as a result of aging. In each of these cases, the result is not only an improved appearance but also a boost in self-confidence. During the first consultation with our board-certified plastic surgeon, Dr. Meger, he will talk with each patient about their concerns and what their goals are for their breasts. He will then provide guidance with his extensive experience to make sure that patients get their ideal breast shape that enhances and boosts their body proportions.
Patients who want breast augmentation surgery may be ideal candidates if they meet some of the following criteria:
They are unhappy with the current size and shape of their breasts
They have lost the firmness of their breast because of weight loss, pregnancy, or breastfeeding
One breast is larger than the other
The size of the breasts is not in proportion to the rest of the body
They need to restore the shape of the breasts after a mastectomy or lumpectomy
For patients who are seeking a less invasive alternative to silicone or saline implants, fat grafting is also a breast augmentation technique that Dr. Meger utilizes. Fat grafting first begins by using liposuction to remove excess fat from areas of the patient's body. Once the fat is removed, it is then purified and injected into the breasts. Multiple, small injections will be made into both breasts in order to allow strategic placement of the fat and for the optimal shape to be created. Fat grafting offers less down time and scarring, and allows our plastic surgeon to customize the shape of the breasts more easily. However, some of the fat will be absorbed by the body after the injections, which may require follow-up injections to be administered. 60 - 70% of the fat should remain in the patient's breasts for years or the rest of their life. Dr. Meger can thoroughly discuss both implants and fat grafting options with each patient during the initial consultation.
Breast Augmentation Reviews
"My husband and I were referred to Dr. Meger as I was interested in a breast augmentation. The doctor and his staff were exceptionally professional and thorough. I moved forward with the procedure and couldn't be happier. Dr. Meger did a fantastic job, they look and feel great!"
- P.R. /
Google /
Mar 28, 2017
"Dr. Megar and his staff are the most amazing people. They are caring, kind and always remember everything about me. The genuinely care. My augmentation turned out amazing, the results were better than I imagined and the whole experience increased me self esteem exponentially! I would and do recommend them to anyone who wants to go to an office where the staff actual and genuinely care about you!!"
- N.E. /
Google /
Dec 28, 2016
"Very Happy With My Results-Highly Recommend! - After doing a couple months of research, I came across Dr. Meger's website and was sold by his before and afters. I am really picky and wanted my breasts to be perfect. Seeing both his rhinoplasty but especially breasts, I knew I had to look no further. The results were amazing and I couldn't be happier! He is a great doctor, professional and really listens to what you want. The office staff..."
- T. /
RealSelf /
Aug 02, 2017
"Super happy with results! - Dr Meger is a magician. My breasts are settling so well and look amazing!! I've wanted them for 15 years so I've been pretty picky researching and I made an awesome choice with him! I couldn't be happier with the way they look and feel and move."
- T. /
RealSelf /
Aug 08, 2017
"Dr. Meger removed my breast implants in 2015. He listened and addressed every point of concern, without up-selling extra procedures or products. He will even give you a small break on cost if you're paying out of pocket and undergoing multiple procedures.My husband received a call that evening from Dr. Meger to see how I was doing, which was thoughtful.He won't work on you if you've already had breast augmentation unless he receives a copy of the records from your last surgeon, which I admired, as some surgeons will just head on in without knowing your history.There is something to be said about following post-op instructions TO A TEE, massaging to disperse scar tissue, not lifting anything or overexerting yourself until weeks after surgery, not choosing extremely large implants if your frame can't carry it. Most issues are not due to surgical error, but on the part of healing and whether or not one follows careful post-op care instructions. It's a gamble any time you go under the knife and you sign a waiver releasing the surgeon from being held responsible for said mishaps.Dr. Meger is a board certified plastic surgeon who has been in the biz for a long time. He is also up to date on the latest cutting edge techniques in today's cosmetic procedures.As for the people who are leaving reviews about a physician they have never met or know anything about, SHAME ON YOU!The positive reviews outweigh the negative ones. Unfortunately there are dishonest individuals who post multiple false reviews under various names. These disgruntled people will go to any length to ruin the reputation of an excellent doctor.Promoting defamation is one of the most unethical and biased ways in reviewing a physician. People who haven't even seen Dr. Meger are leaving negative reviews.The patient isn't always right and their bad review often reflects deeper issues motivating their anger, issues that have nothing to do with the service performed.His credentials speak for themself!!"
- T.R. /
Yelp /
Sep 28, 2017
Previous
Next
First, the procedure will be performed at an outpatient surgery center or a hospital. A local anesthetic and intravenous sedation are usually administered before the procedure. A general anesthesia may be given in some cases. One of the most important decisions that patients will make, with Dr. Meger's help and guidance, is where the incision will be placed. Scarring is one of the main considerations when choosing the right incision. There are three different types to choose from:
Inframammary – Dr. Meger places the inframammary incision on the underside of the breast in the fold of skin. This allows patients to easily hide any scarring with a bra or a swimsuit top. Inframammary incisions are popular with women who may still want to breastfeed since it offers them the lowest risk of complications.
Periareolar – With this option, Dr. Meger places the incision around the areola. While this does offer women the ability to hide any scarring, it also comes with a higher risk of losing nipple sensation and the ability to breastfeed later on.
Transaxillary – The final option is for Dr. Meger to place the incision in the armpit. With this transaxillary incision, he will create a tunnel to the breast pocket and place the implant using an endoscope, which is a surgical camera and video system allowing the doctor to see inside the breast pocket. Some women choose this option because there is no scarring around the breast itself after the procedure.
After surgery, patients can expect to feel sore, so they will be given post-surgical care instructions and pain medication may be prescribed. Each augmentation patient will leave in a sports bra and clean surgical dressings. There will be some bruising and swelling for about 1 – 2 weeks. It is recommended for patients to take it easy for those 2 weeks to heal and rebuild strength after surgery. Most patients experience a full recovery between 6 – 8 weeks. Most women find that their breasts look and feel very natural within just a few short months.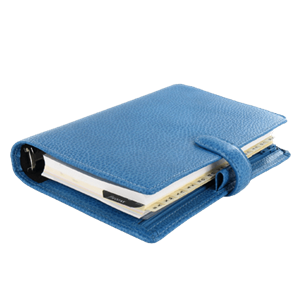 Attain Balance with Implants
Breast augmentation surgery is all about balance. As one of the most common cosmetic procedures performed among plastic surgeons, this surgery will make the breasts symmetrical and proportionate to the patient's body shape. It is a surgery that produces stunning results for women who desire larger, shapelier breasts, and our patients are thrilled with their enhancement. Please call our Phoenix, AZ plastic surgery office and schedule your consultation with our team today.
Related Procedures